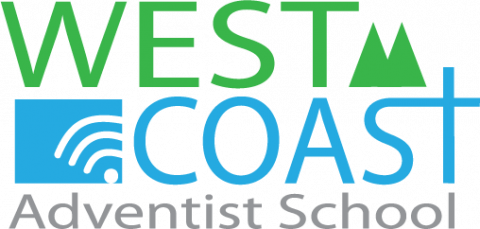 The Nanaimo SDA Church has launched a new learning centre as of September 4, 2018 for the students from the local area enrolled in West Coast Adventist School. Founded in 2006, West Coast Adventist School is part of the Seventh-day Adventist education system. It draws on the experience of our school system and combines that with new technology, enabling its fully-certified online teachers to bring you Adventist Christian education, no matter where you live in British Columbia. Our philosophy recognizes the role of parents as the primary educators of their children, so this learning centre will be a natural fit. The Distributed Learning offered follows the curriculum guidelines established by the BC Ministry of Education and meets or exceeds the requirements that they have set for grades K-12. More information on the school can be found at www.wcasdl.ca .
Our qualified learning supervisor, Julie McPherson, has worked as a supervisor at the West Coast SDA School in Prince George, taught children and adults about health, massage and hydrotherapy, as well as homeschooling her four sons. Julie's heart for God and love of children will be apparent when you meet her.
There is no cost for registration and the tuition is very affordable at $125.00 / month. Subsidized tuition fees are available when necessary. Each student has their own computer and on-line teacher, as well as Julie's supervision and extra- curricular activities. Currently there are three students enrolled with the learning centre.
West Coast Adventist School is located at: Box 1000, 1626 McCallum Rd., Abbotsford, BC V2S 4P5.
The West Coast Learning Centre is located at 2400 Highland Blvd, Nanaimo, BC, V9S 3N7. 250-758-1334.
For information regarding West Coast's program, please contact Melanie Kartik, principal at West Coast Adventist School at principal@wcasdl.ca .
For more information regarding the local learning centre program, please contact Julie, by email .